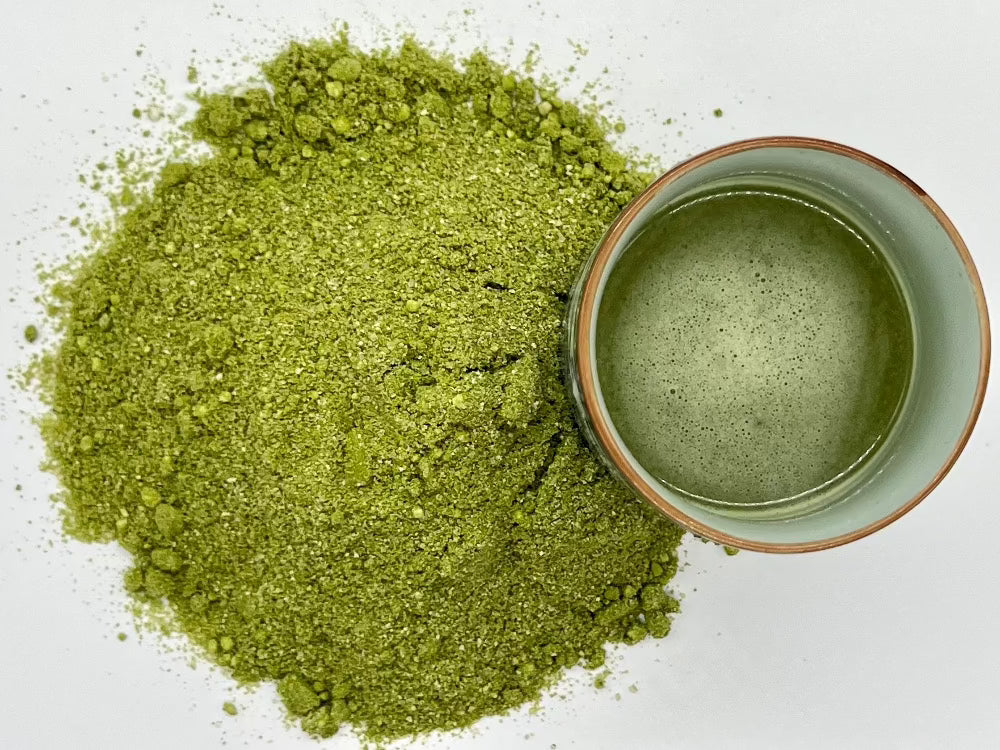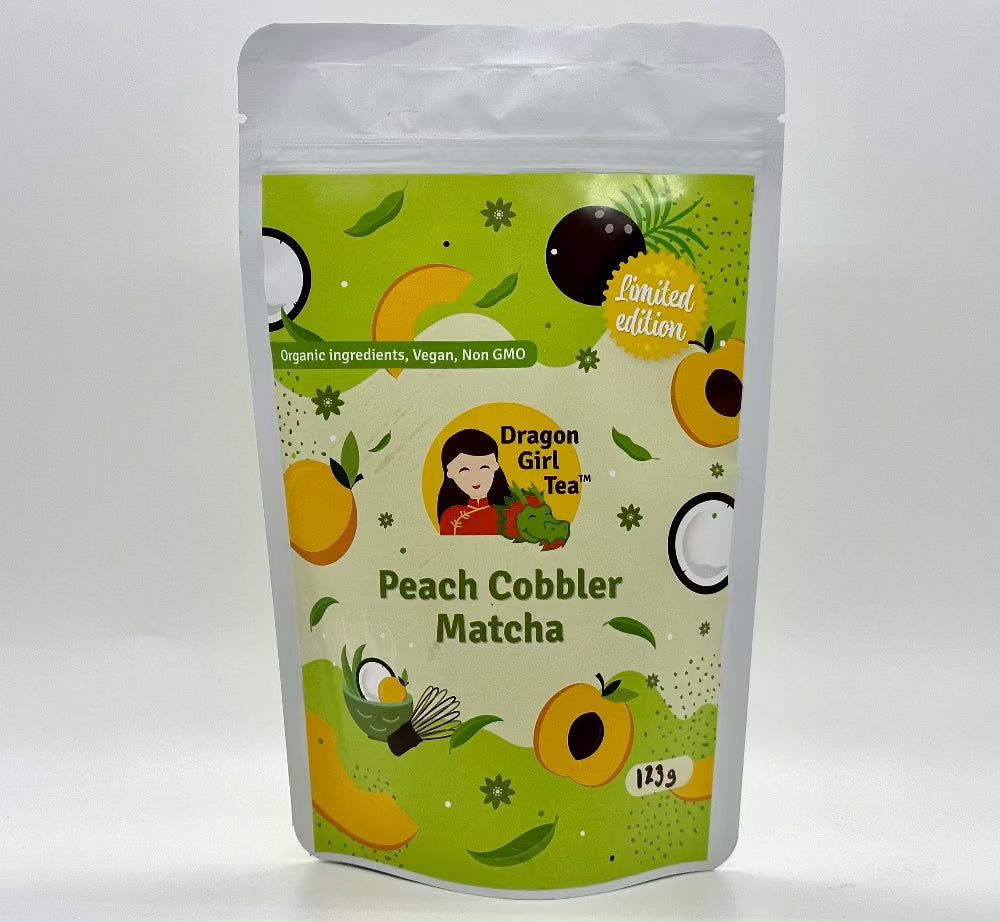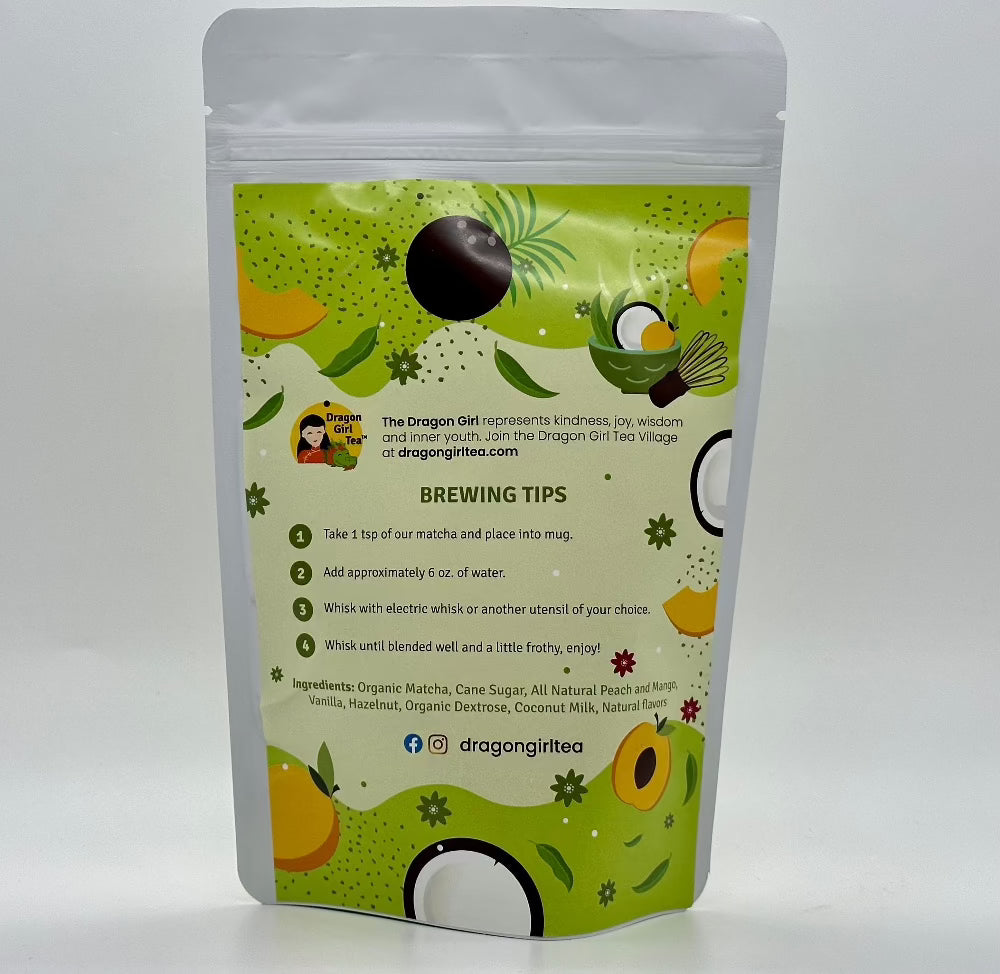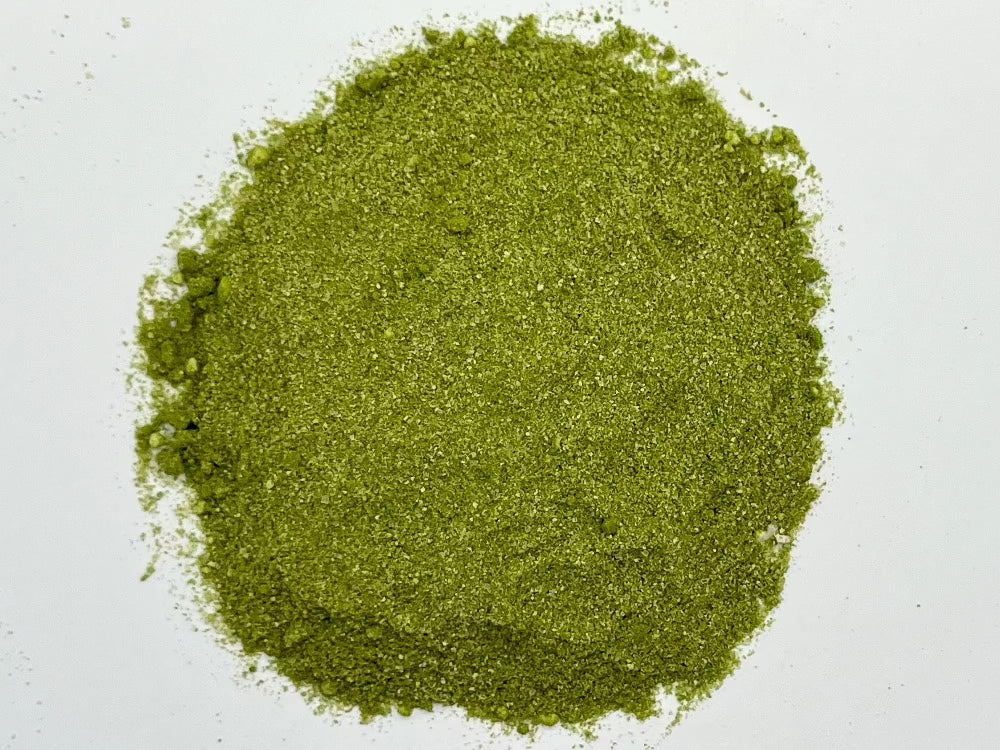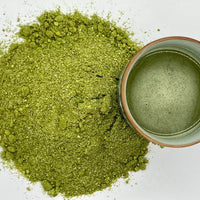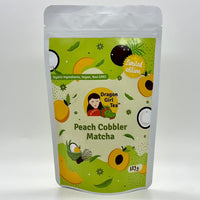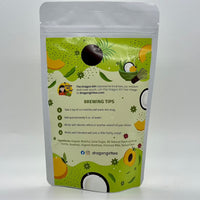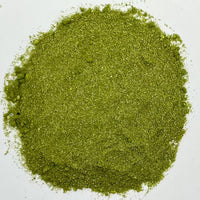 Sweet treat matcha with peach and creamy hazelnut
Makes 30 cups! 123g
A sweet treat Matcha with all natural, delectable peach and a touch of cream.  Citrusy and naturally sweet, our Peach Cobbler Matcha is made with organic and all natural ingredients.  Get the benefit of a super antioxidant Matcha, while you satisfy your sweet craving!

Be sure to tag us @dragongirltea on IG for a chance to be featured!
ABOUT OUR BOXES AND POUCHES
Our tea boxes and pouches are 100% recyclable.
ABOUT OUR TEA BAGS AND WRAPPERS
Our 100% compostable, unbleached tea bags are 3 to 4 times the size of regular grocery tea bags and are filled with whole herbs, tea, fruit and flowers. They contain no unhealthy additives, preservatives, cheap fillers, or low quality teas!
Our tea bags and wrappers are 100% compostable! They have been shown to break down in 30 to 90 days. The wrappers are made from corn, and are not harmful to the environment.
DGT co is doing our part to curb plastic pollution and environmental degradation. We hope you will support us, so we may keep doing our best!
SHIPPING:

Free shipping on the US on orders over $50.

Variable rates based on location on orders in the US, under $50.

Variable rates based on location for orders outside of US

RETURNS:

If there are any issues with your order, please email us at Hello@dragongirltea.com and we will be sure to make your order right.
Ingredients
Organic Matcha, All Natural Peach Flavor, All Natural Mango Flavor, Cane Sugar, Organic All Natural Hazelnut Flavor, Organic Dextrose, Organic Coconut Milk Powder
BREWING TIPS
1. Take 1 teaspoon of Peach Cobbler Matcha and place into a mug.
2. Add approximately 6 oz. of water.
3. Whisk with an electric whisk or another utensil of your choice.
4. Whisk until blended well and a little frothy, enjoy!


FAQS
Matcha is concentrated green tea, ground up into a powder. It is absolutely packed with antioxidants, polyphenols, and catechins which are compounds that come from the tea leaf and are important in reducing oxidative stress in the cells of the body. Like any green tea, matcha helps to remove harmful toxins and free radicals in the body. But when you drink matcha you are drinking the entire tea leaf, and not just steeping the tea leaves as you would in most green teas. So it is high in chlorophyll, amino acids and has more than 100 times the antioxidants as regular green tea! Not all matcha is created equal however. Cheap matcha often doesn't have much flavor. Our matcha blends are made with organic matcha, and we never use low grade leaves.

We recommend an electric whisk (milk frother) or traditional Japanese whisk to make matcha to allow it to dissolve and mix well. Additionally, whisking it well can give certain matcha's some frothiness. In a pinch you can try to mix it with another utensil, but it's more difficult to get a uniform flavor.
Some grades of matcha can taste a little bitter when on their own. But our Raspberry Danish Matcha is sweet! It has no bitterness but instead has all the health benefits of organic matcha.
Yes, matcha has a bit more caffeine than regular green tea, because it is so concentrated. But caffeine in whole leaf teas, or matcha cannot be compared to the caffeine that is in coffee. While coffee can release a sudden increase in energy, followed by a decrease in energy, caffeine in tea leaves is released more evenly, and does not have the spike and sudden drop of regular coffees. Some high quality teas can even be consumed in the evening without disrupting sleep.
EXPLORE THE WORLD OF DRAGON GIRL