Our Mission- Compassion Kindness
The Dragon Girl stands for kindness, compassion, joy, inner youth and wisdom. We are passionate about promoting Chinese tea art and culture, eastern philosophies for the modern world, and positive energy in a new and creative way. It is only natural that Dragon Girl Tea Co. should be committed to earth friendly practices.
Meet Our Team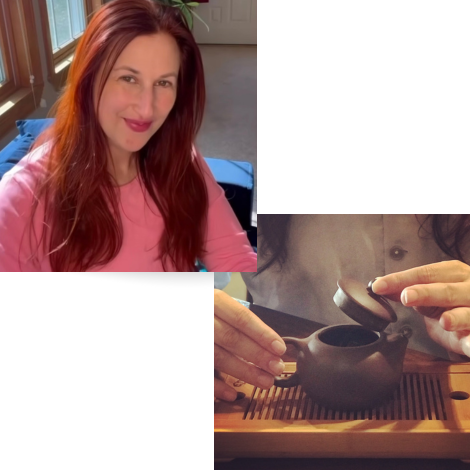 Erin Markle
Founder of Dragon Girl Tea, Dragon Girl Kids & Creator of the World of Dragon Girl
Favorite Teas: Jasmine Green Tea, Matcha, Chrysanthemum Tea, Pu Erh Tea
A long time practitioner of the Chinese Martial Arts of Kung Fu, Tai Chi, Qigong and Meditation, Erin was mentored for nearly 20 years by her master, a Buddhist monk and other masters in the Chinese Arts that led to her founding her own kung fu school.  
Mark Tomlinson
Operations Manager
Favorite Teas: Bamboo Ocean Green Tea, Sleepy Plum Tea, Silver Needle White Tea
Mark has a degree in business management and has studied Chinese martial arts and kung fu tea on a daily basis since 2015.
Kevin Liu
Sales Representative, Warehouse & Inventory
Favorite Teas: Winter Palace Tea, Alishan Oolong, Honey Rose Black Tea
Kevin lived in China when he was very young then moved to the U.S. with his first generation parents. His new found passion in tea has helped him to reconnect with his heritage.
Katarzyna Gawronska (Catherine)
Creative Designer
Favorite Teas: Jasmine Green Tea, Sleepy Plum Tea
Catherine's design portfolio includes visual identities, logo projects, packaging and stationery design, social media content and web design.
Fresh Organic
Dragon Girl Tea Co. pledges to bring quality fresh teas, herbs, fruit and flowers into our unique tea recipes. We always source non GMO, vegan products and nearly all of our teas, fruits, herbs and flowers are organic and sourced from small, well cared for tea plantations.
EXPLORE THE WORLD OF DRAGON GIRL